Dolgeville, New York – Congresswoman Elise Stefanik toured Gehring-Tricot Warp Knit Fabrics and discussed issues facing small businesses.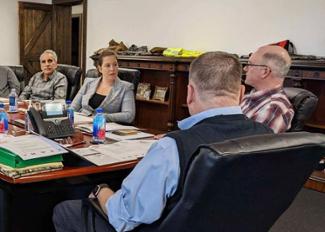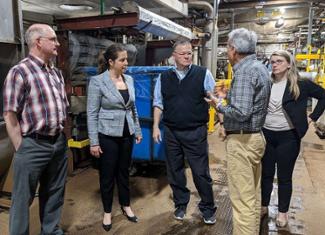 "Our small businesses are the backbone of our economy in Upstate New York and the North Country," Stefanik said. "Today, I toured Gehring-Tricot in Dolgeville to learn more about their work and hear firsthand the concerns facing our small businesses, so I can bring them to the highest levels. As a senior member of the House Committee on Education and Labor, I have introduced several legislative solutions to equip both our workers and employers to support our small businesses. I will continue to advocate for their needs."
"It was a pleasure to welcome Congresswoman Stefanik for a tour Gehring Tricot today. As we mitigate the issues of today's economy, we appreciate her support of small businesses like ours," Skip Gehring, President and CEO of Gehring-Tricot said.
Stefanik, a senior member of the House Education and Labor Committee, has introduced the Employer-Directed Skills Act and the American Workforce Recovery Act to support workforce development.
Gehring-Tricot Corporation is a leading U.S. manufacturer of warp knits, circular knits, and stretch woven fabrics. Since 1946, they have been providing custom engineered solutions to meet a variety of industry needs including in the medical, sports, safety, aerospace, apparel, and defense industries.