Plattsburgh, New York – Congresswoman Elise Stefanik today toured Smardt Chiller Group's manufacturing facility and vocational training center in Plattsburgh.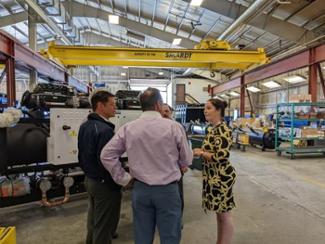 "Today, I was honored to join Smardt Chiller Group for a tour of their new manufacturing facility and training center in Plattsburgh," Stefanik said. "I am proud this business chose New York's 21st District to expand their operations and enjoyed witnessing the positive impact their new vocational education center offers to our local economy. This is an incredible opportunity to welcome technicians to our region and also equip our workforce."
In March 2021, Smardt Chillers announced it would expand its operations to Plattsburgh.