Washington, D.C. – Congresswoman Elise Stefanik shared the following video giving thanks in advance of the Thanksgiving holiday.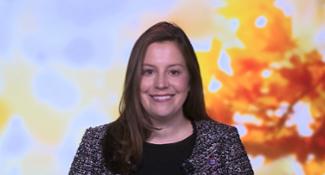 Full Video Transcript Below:
Hi, it's Elise.
This Thanksgiving, I am especially honored and beyond thankful to represent the hardworking residents of the North Country in Congress.
I am thankful every day for our men and women in uniform at Fort Drum who serve to keep our country safe.
My prayers are especially with our 10th Mountain Division soldiers and their families, the soldiers who may be spending this holiday away from their loved ones.
Thank you for your selflessness and your service.
Let us give thanks for our healthcare workers and first responders who work every day to keep our communities healthy and safe.
They so often answer the call to help day or night.
I am thankful for our teachers who have overcome so many changes in the classroom this past year.
And the parents of students who have been working to educate our children as well.
And each and every day, I am thankful for the hardworking constituents of the North Country.
I will always work for you first.
This is a uniquely American holiday, and I am blessed to share it with you.
Each year, Thanksgiving allows us to come together.
Let us never fail to give thanks for our many blessings we are so fortunate to enjoy.
As we enter into the holiday season, my hope is that your time is full of friends and family.
From my family to yours, Happy Thanksgiving.