Washington, D.C. - Today, Congresswoman Elise Stefanik spoke at a House Republican Leadership Press Conference on the Select Committee on January 6th.
Watch Congresswoman Stefanik's full remarks and read the full transcript below: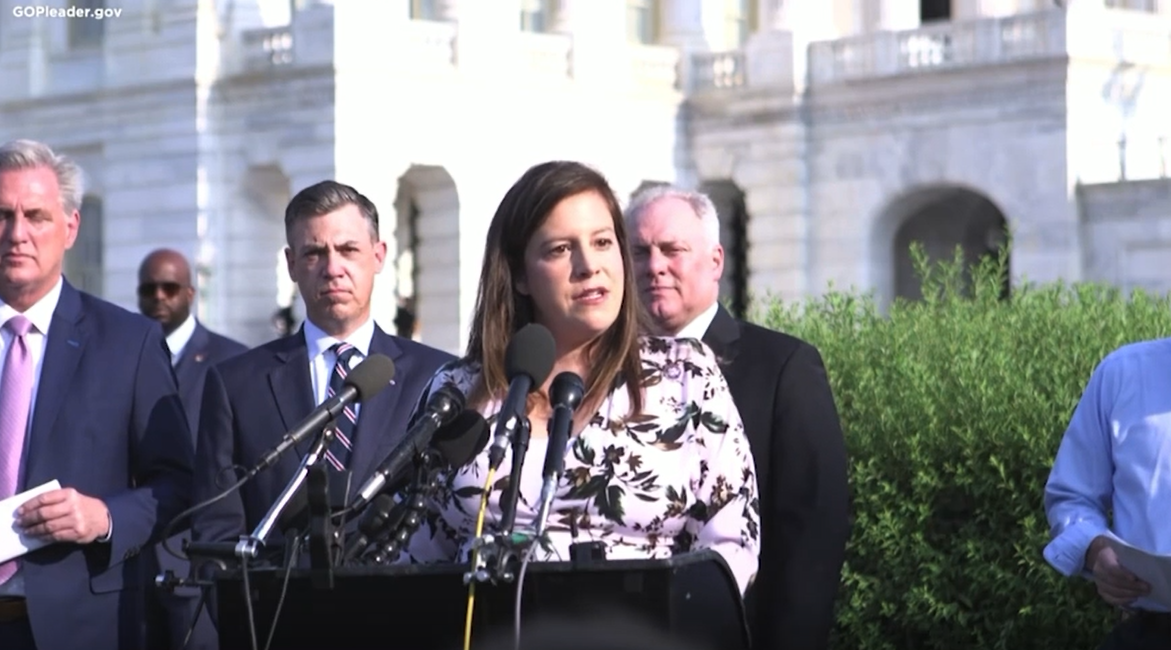 "There is a reason that Nancy Pelosi is the most disliked elected official in America.
She always puts her own partisan politics over what's best for the American people.
She's an authoritarian who has broken the People's House. She's a lame duck Speaker and everyone knows it.
The reason why Nancy Pelosi is refusing to seat accomplished and well-respected hardworking Republicans like Jim Jordan and Jim Banks is because she doesn't want the American people to know the truth, or learn the facts. She doesn't want a fair or bipartisan investigation, she wants a political one.
It is a fact that in December of 2020, Nancy Pelosi was made aware of potential security threats to the capitol and she failed to act.
It is a fact the U.S. Capitol Police raised concerns and rather than providing them with support and the resources that they needed and they deserved, she prioritized her partisan political optics over their safety.
The American people deserve to know the truth, that Nancy Pelosi bears responsibility as the Speaker of the House for the tragedy that occurred on January 6th. And it was only after Republicans started asking these questions that she refused to seat them.
House Republicans will continue to follow the truth and the facts and support our law enforcement officers to make sure this never happens again in the U.S. Capitol- the People's House."