Washington, D.C. – Congresswoman Elise Stefanik today greeted an Honor Flight of our nation's veterans from Plattsburgh.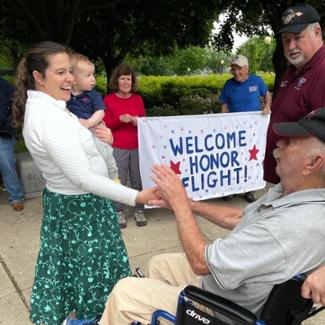 "It is an honor to greet North Country veterans on their Honor Flight from Plattsburgh today," Stefanik said. "I am thrilled for the return of this important tradition, and that we are able to resume this small token of gratitude for our veterans who have served and sacrificed."
These flights honor our nation's veterans by bringing them to Washington, D.C. to visit the memorials and monuments dedicated to their service and sacrifice.