Watertown, New York – Congresswoman Elise Stefanik today hosted a small business roundtable discussion at Renzi Food Service to hear from local small businesses who have been affected by the COVID-19 pandemic.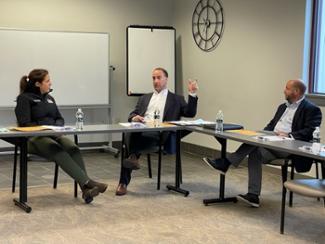 "Small businesses are the backbone of the North Country economy,"
Stefanik said.
"Since the beginning of the COVID-19 pandemic, North Country small businesses worked incredibly hard to adapt to the unprecedented challenges caused by COVID-19 and mandated shutdowns. Today, I was honored to lead a roundtable discussion to listen to their concerns like inflation, supply chain challenges, and labor shortages. I will always be an advocate for our North Country small businesses and workers against burdensome regulations and Democrat policies that hurt working families."
Several local small businesses joined Stefanik for this roundtable at Renzi Food Service.