Washington, D.C. – Congresswoman Elise Stefanik today highlighted the story of Brandon Budlong, Local President 2724 of the National Border Patrol Council, which showcases the impact of President Biden's border crisis on communities in Upstate New York and the North Country.
"Joe Biden's failed border policies have made every state a border state,"
Stefanik said.
"Unfortunately, Brandon's story is too common for our border patrol agents who work to uphold our laws and keep our communities safe. Additionally, many hardworking border patrol agents in my district, who work to protect our Northern Border, have been forced into no-notice deployments to fight Joe Biden's crisis on the Southern Border. This tears apart families and is harmful to morale. Brandon's story is an important reminder that we must secure our border and support our border patrol agents."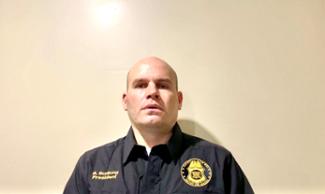 Full transcript below:
My name is Brandon Budlong. I'm the president of National Border Patrol Council over 2724, covering the states of New York and Pennsylvania.
My officers and I have witnessed the largest explosion in illegal immigration in our nation's history. Resources are at a breaking point, and the safety and security of the American public is being put at huge risk.
It is apparent that the Biden Administration is willing to put politics ahead of what is best for our citizens by pandering to his open border base. Last year, and continuing into this year, hundreds of thousands of illegal aliens have crossed our borders and evaded apprehension. We do not know who they are, where they came from, or what their intentions are. This isn't empty political rhetoric intended to scare. This is fact, and it is something all citizens have a right to know, but that the Biden Administration will not tell you.
Not only are we living the biggest illegal migration crisis, but we're also living the biggest drug crisis in our history. A record number of U.S. citizens, including a great many of our youth, overdosed on hard narcotics that were smuggled into our country across our Southwest border of Mexico.
Parents have been robbed of their children, siblings have lost their brothers and sisters, all because the administration believes more in politics than both our economic and personal security.
Please help me as the national border patrol council works to make necessary changes so that we all may feel protected in our homes, schools, our communities, and in our country. This madness must end, but it won't–unless you join with me in calling on your elected leaders to hold this administration accountable.
I know because I live it everyday.